Is this a good time to purchase or refinance a vehicle?
The answer is YES!
Because of COVID-19, auto dealers are selling vehicles at record low prices, and finding a great auto loan rate has never been easier.
Robert Ferris at CNBC explains how the coronavirus strike has made a difference in the automotive industry, and what it means for anyone in the market for a new car. Ferris also explains the new ways auto dealers are marketing to consumers, using improved electronic transactions to make car shopping more convenient than ever.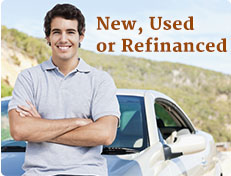 At OUR Credit Union, we know how important convenience is. Visit our Auto Center page to quickly search for your new car! Easily organize search results by type of vehicle, price, down payment, term, and rate.
We understand that during this pandemic, members of our community may be seeing struggles we never expected. We are all looking at our finances in new ways, and trying to find places to save money.
OUR Credit Union is always here to help you save. Visit our Auto Center page to learn more about what we offer, or give us a call at (248) 549-3838 to speak with someone today!
« Return to "Blogs"
Go to main navigation