Community Involvement
The OUR Credit Union Charitable Foundation raises funds for charities in our local communities.
Thank you to OUR members for supporting the Charitable Foundation and helping us leave a positive impact on our communities.
Check back here or visit our Community Calendar for upcoming events and details on ways to get involved.
Fundraiser Jewelry Show benifiting Turning Point - Wednesday, May 24th
Golf Outing
OUR 5th Annual Golf Outing is Sunday, June 11th. Reserve your sponsorship or four-some or both today! Download the flyer.
A special thank you to OUR 2017 Gold Sponsor, ABC Supply Co. Inc.
Winter 2016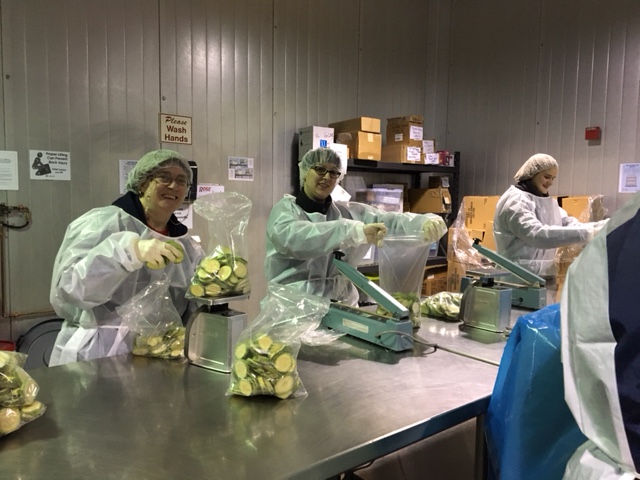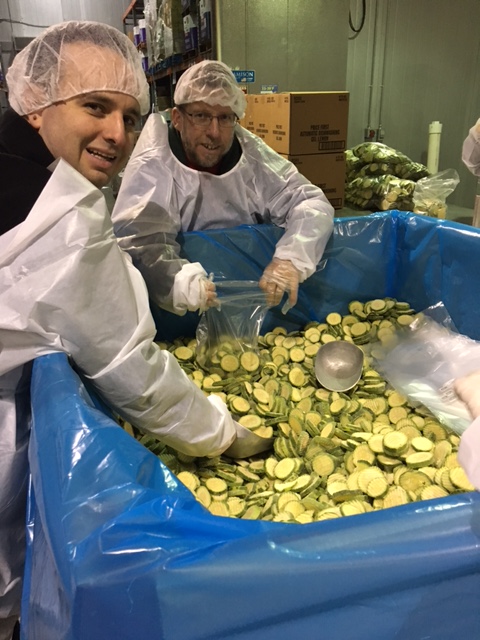 OUR staff bagged, weighed and boxed up fresh-frozen zuchinni at Gleaners.
Fall 2016

Buy a Feather, Feed a Family
Be a part of our Thanksgiving campaign for Gleaners Community Food Bank by donating online and choosing OUR Credit Union from the drop down. You can also donate in branch where you can also drop off non-perishable food items. Each dollar donated provides three meals to those in need!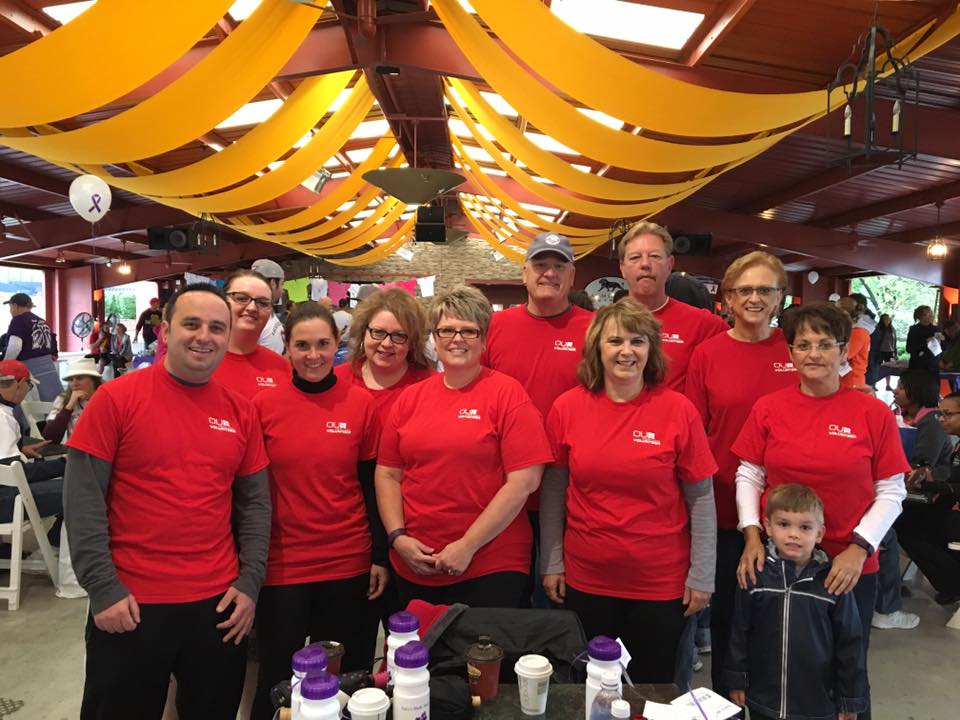 October 2016 OUR Staff gathered together at Freedom Hill to participate in Turning Point's 9th annual Tara's Walk to help protect and provide a safe place for victims of domestic and sexual violence.
Summer 2016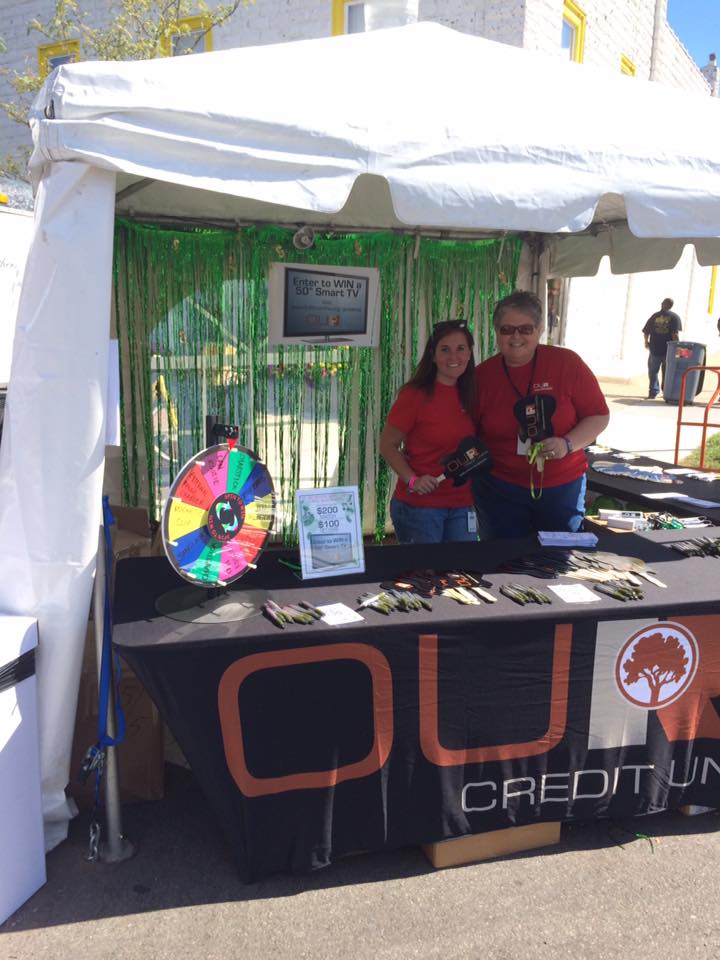 Labor Day 2016 As the Community Sponsor of Arts, Beats and Eats, OUR Credit Union helped collect food for Gleaners Community Food Bank. Read the article posted in the Oakland Press here.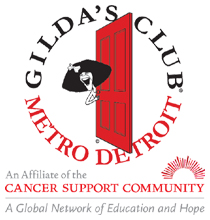 June and July 2016 OUR Staff volunteered at Gilda's Club for Camp Sparkle. This camp is a children's program that invites kids to connect with other kids impacted by cancer.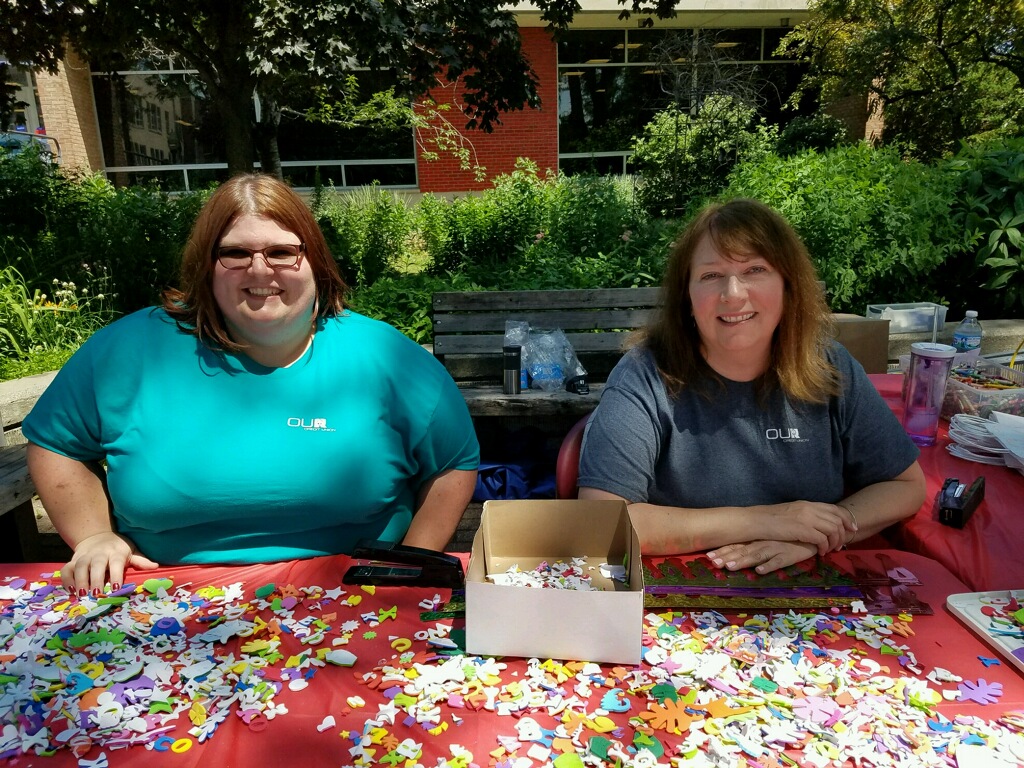 June 2016 We have sponsored the Royal Oak Public Library's Summer Reading Program for many years. We handed out popcorn and helped kids create custom crowns.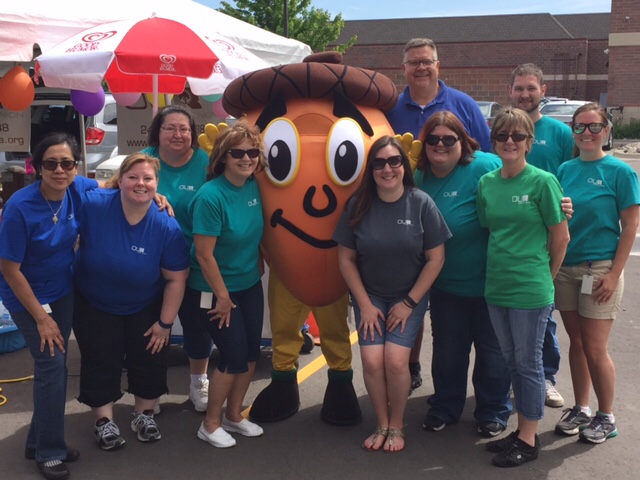 June 2016 OUR Staff pose with Oakey Dokey during the Grand Opening Celebration for our Twelve Mile Rd Branch. Members and the community were invited to play games, have a snack, win prizes and shred their unwanted paperwork on site!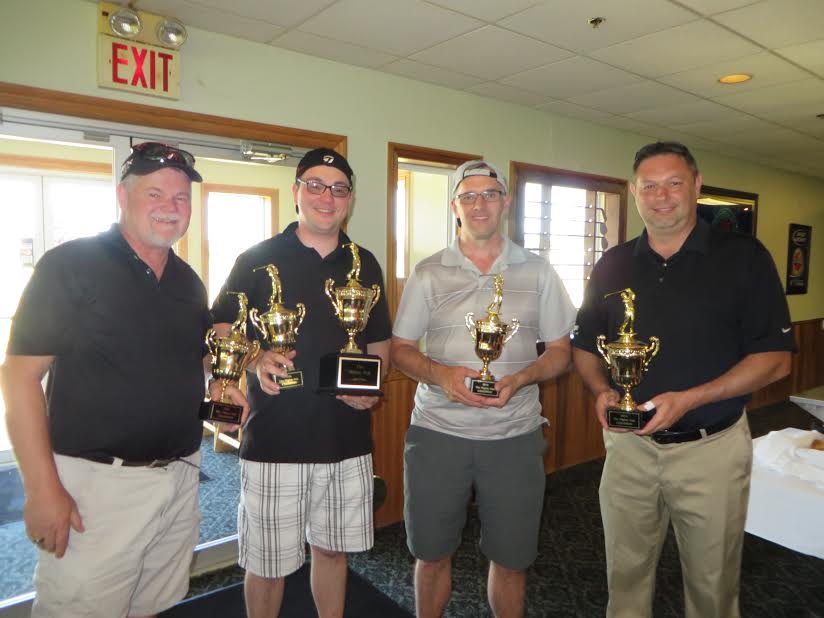 June 2016 Golf Outing participants hold up the coveted winner medals for OUR 4th Annual Charity Golf Outing. 27 teams gathered along with OUR staff and sponsors to help raise over $8,500 for local charities in our community, making it our most successful golf outing to date!
2016 Scholarship Recipients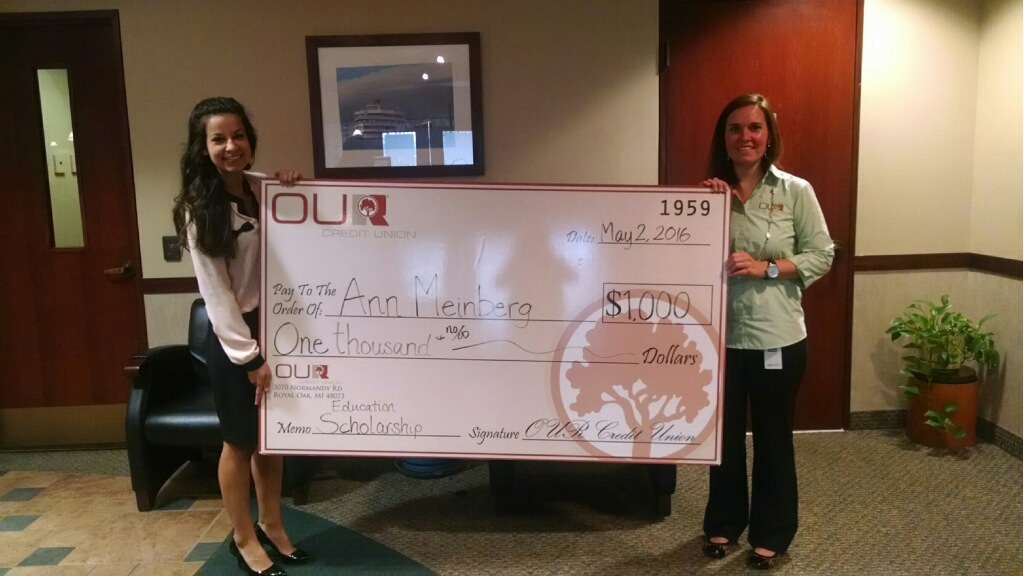 Ann Meinberg received our $1000 Gwen Anne Barr Memorial Scholarship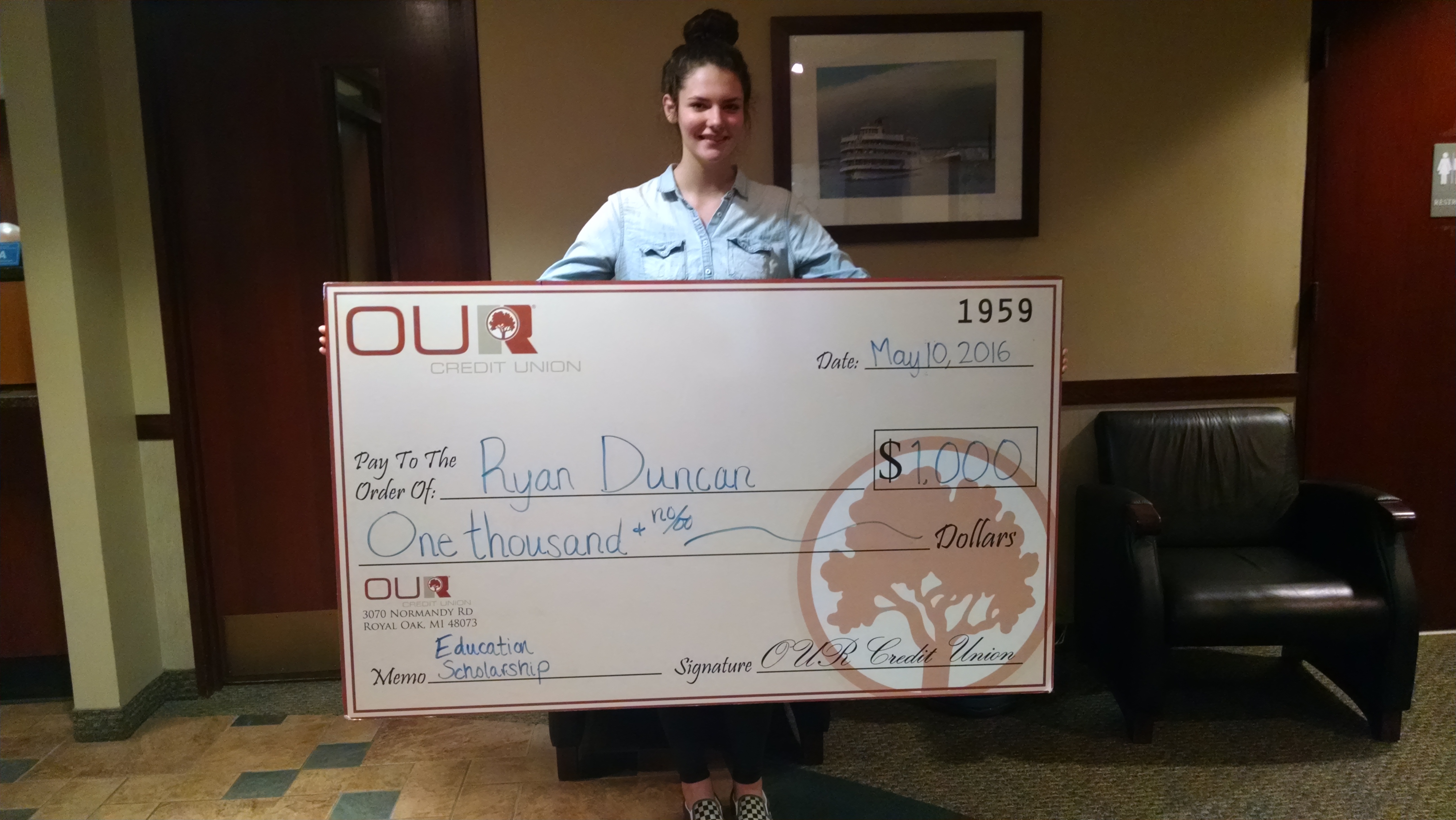 Ryan Duncan received one of two $1000 Theodore Cologie Scholarships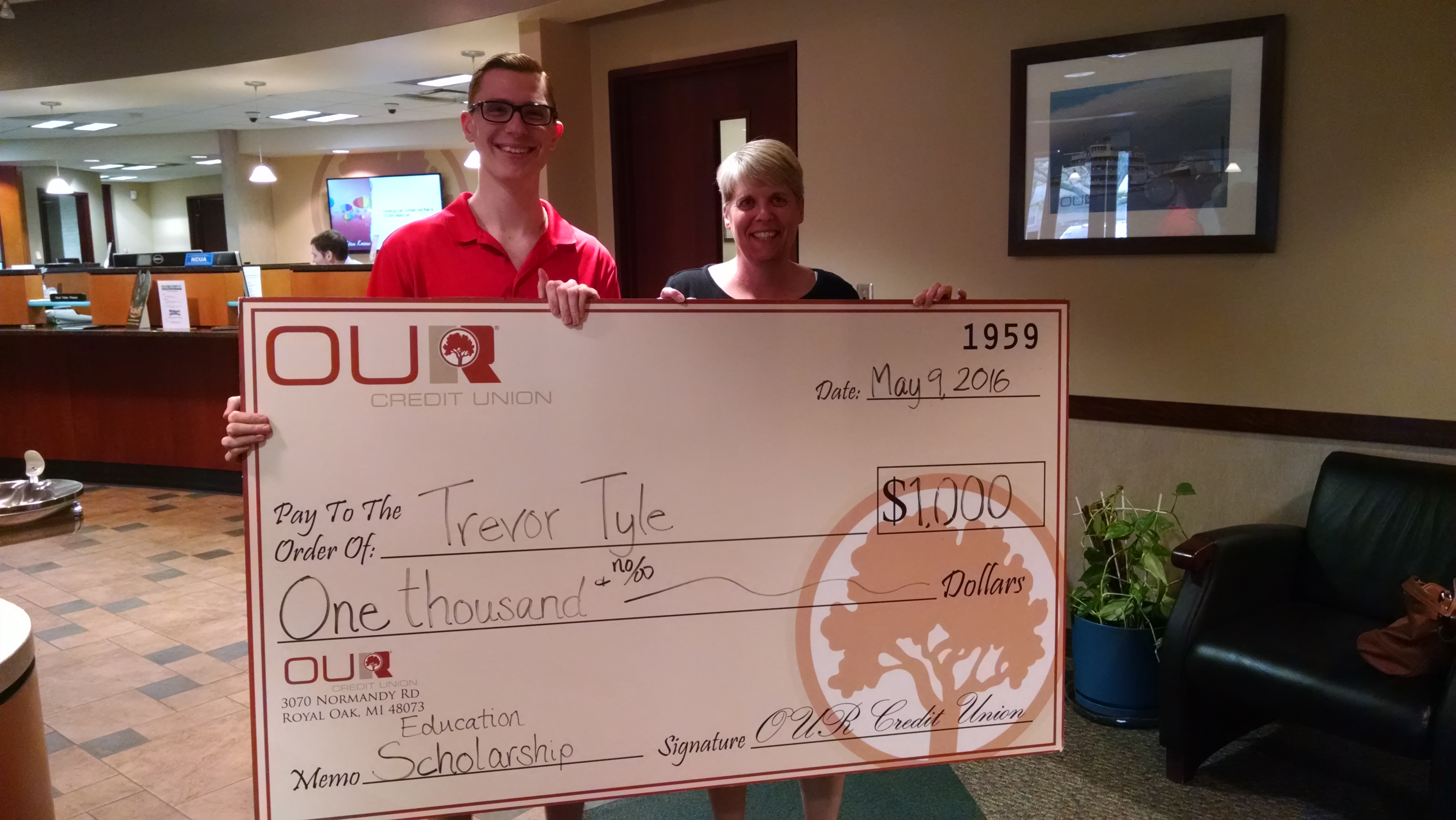 Trevor Tyle received one of two $1000 Theodore Cologie Scholarships
Spring 2016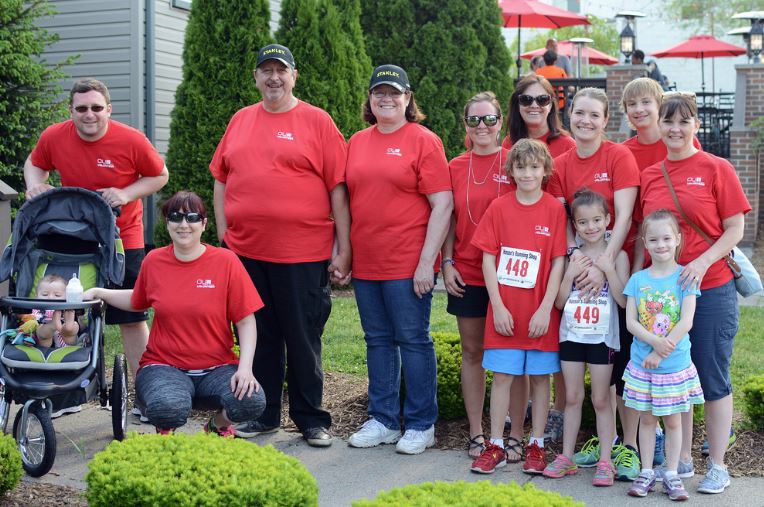 May 2016 OUR Staff pose for a picture waiting for the first annual pennant race at Jimmy John's Field in Utica. Staff participated in the race and passed out water and finisher medals.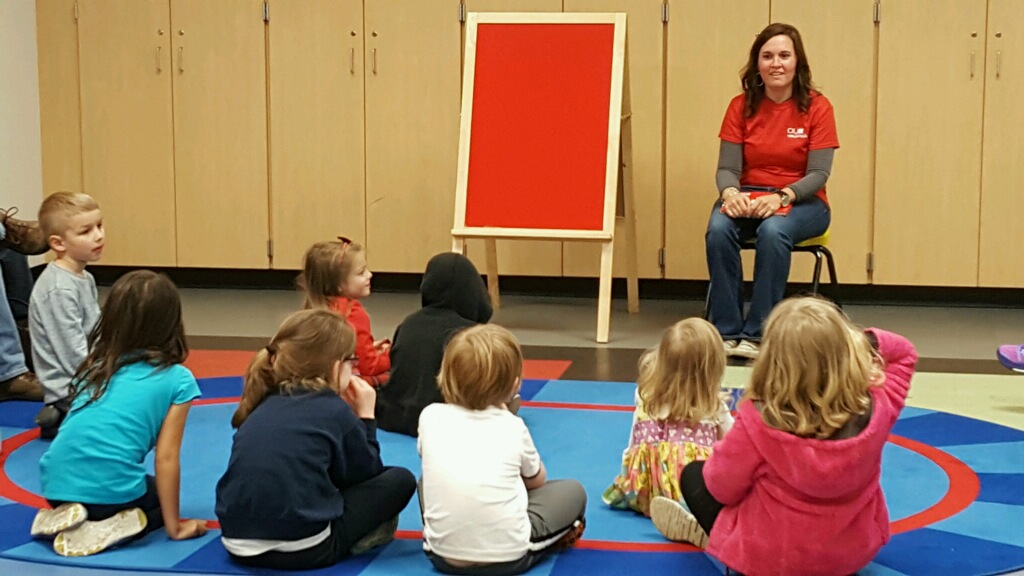 April 2016
Children were read Bunny Money at the Royal Oak Public Library before learning more about money values and the cost of items. Each child that attended received a copy of Bunny Money. (Above)
We ran a Youth Savings Challenge and a Guess How Many Starbursts Contest during Youth Financial Literacy Month. (Below)