What's New
OUR Life
Stay up to date with all the latest news at OUR Credit Union! Read it here.
Save the Date
OUR 7th Annual Charity Golf Outing is Sunday, June 9, 2019.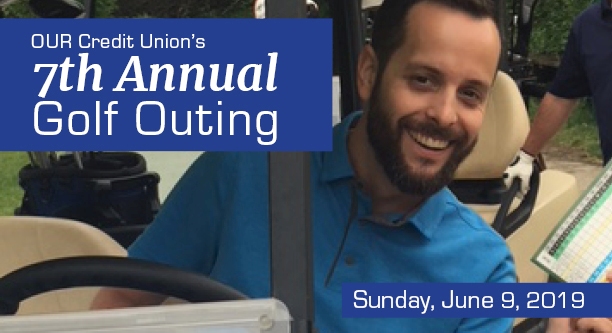 Upcoming Seminars
Stock Market Update: January 15th and 17th
Learn More
Estate Planning: March 14th
Learn More
Home Buying Seminar: April 4th
Learn More
Text us
Is texting your preferred communication method? If yes, you're going to love our Text Concierge Service. You can reach our staff visa text message during normal Contact Service Center hours. Just text our phone number, 248-549-3838, and have your questions answered by an actual staff member.
System Upgrade
We are always working to provide members with the best and most convenient financial services available. We made major software improvements, including Online, Telephone and Mobile Banking.
For more details regarding the System Upgrade, and how to prepare visit OUR System Upgrade Page.
Direct Deposit - Social Security
Have you set up your account for Social Security? Once you create an account, you can update your account information without leaving the comfort of your home. Another way to change direct deposit is by calling Social Security at 1-800-772-1213 (TTY 1-800325-0778) to make the change over the phone. If you perfer to speak to someone in person, you can visit your local Social Security office with the necessary information.
Mobile Deposit Endorsement Change
A change is now required to your endorsement on the back of your mobile check deposits. Your signature and "For Mobile Deposit Only" will be required for all checks deposited with our mobile app.
Unfortunately, if you deposit a check through the mobile app without this endorsement, the check will be returned and your deposit will be rejected due to "back endorsement incomplete."