personal loans
Our Personal Signature Loan offers a great, low rate as low as 11.00% and can be used for any good purpose, like:
Debt Consolidation
Home Renovations
New Appliances
Any Good Purpose!
Personal Credit Line
OUR Personal Credit Line offers peace of mind because it can serve many purposes, like:
Overdraft Protection
An Emergency
Help Establish Credit
OUR Personal Credit Line also offers great low rates, as low as 11.25% APR1
If you'd like more information on the Personal Credit Line contact our Loan Professionals today!
Quick Cash Loan

A no credit check loan for when you need a little extra money.
Student Loans
Wherever you are in your higher education, get the money you need for school. Student loans from OUR Credit Union in partnership with Sallie Mae® could help!
Sallie Mae® higher education loans are designed for the needs of undergraduate and graduate students.
Competitive interest rates
Multiple repayment options
No origination fees; no prepayment penalty2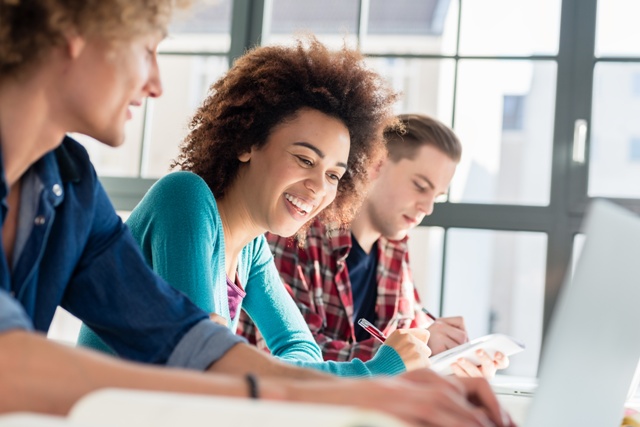 * Interest will accrue.
1. Annual Percentage Rate. Rates are based on credit history and are subject to change at any time without prior notice. Variable rate. All advances are subject to Variable Rate which is based on the highest Prime Rate as published in the Monthly Rates section of The Wall Street Journal, in effect on the fifteenth day of each month, rounded to the nearest .25 of one percentage point ("index") plus our Margin. The Index plus Margin equals the Interest Rate. Changes in the Index will cause changes in the Interest Rate on the last business day of each month. Increases or decreases in the Interest Rate will cause like increases or decreases in the Finance Charge and will affect the number of your regularly scheduled payments.
2.Although we do not charge a penalty or fee if you prepay your loan, any prepayment will be applied as outlined in your promissory note - first to Unpaid Fees and costs, then to Unpaid Interest, and then to Current Principal.

Salle Mae® NOTE
Borrow responsibly
We encourage students and families to start with savings, grants, scholarships, and federal student loans to pay for college. Students and families should evaluate all anticipated monthly loan payments, and how much the student expects to earn in the future, before considering a private student loan.
These loans are made by Sallie Mae Bank or a lender partner. OUR Credit Union is not the creditor for these loans and is compensated by Sallie Mae for the referral of loan customers.
Smart Option Student Loan and graduate loan products: These loans are for students at participating degree-granting schools. Smart Option Student Loan information is for undergraduates only. Graduate Certificate/Continuing Education coursework is not eligible for MBA, Medical, Dental, and Law School Loans. Students who are not U.S. citizens or U.S. permanent residents must reside in the U.S., attend a participating school in the U.S., apply with a creditworthy cosigner (who must be a U.S. citizen or U.S. permanent resident) and provide an unexpired government-issued photo ID to verify their identity. Applications are subject to a requested minimum loan amount of $1,000. Current credit and other eligibility criteria apply.
Go to main navigation