Personal Loans
OUR Summer Loan Special is Here!
Our Personal Signature Loan offers a great, low rate of 7.75% APR1 and can be used for any good purpose, like:
Debt Consolidation

Home Renovations

New Appliances

Any Good Purpose!

Personal Credit Line
OUR Personal Credit Line offers peace of mind because it can serve many purposes, like:
Overdraft Protection
An Emergency
Help Establish Credit
OUR Personal Credit Line also offers great low rates, as low as 7.75% APR2
If you'd like more information on the Personal Credit Line contact our Loan Professionals today!

Quick Cash Loan

A no credit check loan for when you need a little extra money.

Student Loans
Providing you with loan options through our partnership with Sallie Mae.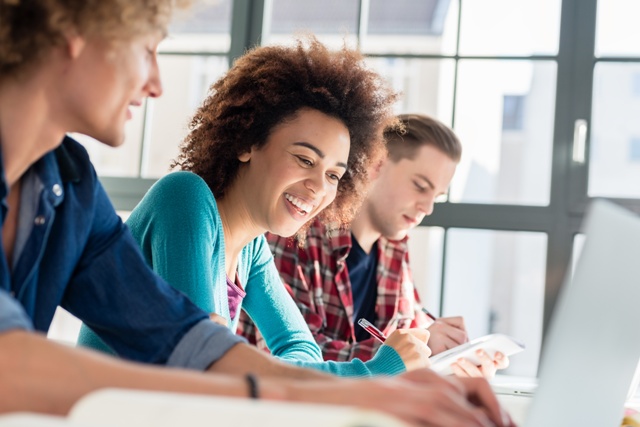 • OUR Debt Protection is voluntary and not required in order to obtain credit. We will not consider whether or not You elect protection in making a credit decision.
• We will give You additional information before You are required to pay for Our Payment Protection. This information will include a copy of the Contract containing the terms of Our Payment Protection. There are eligibility requirements, conditions and exclusions that could prevent You from receiving benefits under Our Payment Protection. You should carefully read the Contract for a full explanation of the terms of Our Payment Protection. You may terminate protection on Your account(s) at any time by providing Us with written notice at least five (5) business days prior to the requested termination date. If You do so within thirty (30) days of purchasing protection, We will credit You for any Program fees charged for the protected account(s).
* Interest will accrue.
1.Annual Percentage Rate. Loan rates are 'as low as' and are based on credit history and term of loan. Not valid on existing OUR Credit Union loans. Rates are subject to change at any time without prior notice.
2. Annual Percentage Rate. Rates are based on credit history and are subject to change at any time without prior notice. Variable rate. All advances are subject to Variable Rate which is based on the highest Prime Rate as published in the Monthly Rates section of The Wall Street Journal, in effect on the fifteenth day of each month, rounded to the nearest .25 of one percentage point ("index") plus our Margin. The Index plus Margin equals the Interest Rate. Changes in the Index will cause changes in the Interest Rate on the last business day of each month. Increases or decreases in the Interest Rate will cause like increases or decreases in the Finance Charge and will affect the number of your regularly scheduled payments.