Hello!
Remember
Please do not send sensitive personal information to us by email or text message.
Email Us
Text Us
Is texting your preferred communication method? You can reach our staff via text message during normal Contact Service Center hours. Just text our phone number, 248-549-3838, and have your questions answered by an actual staff member.
Related Numbers
VISA Support during regular business hours:
248-549-3838
1-800-828-3901
VISA Lost or Stolen:
During regular business hours (9am-5pm): 1-800-828-3901
After hours: 1-800-991-4961
Inquiries and Disputes Address:
Card Services
P.O. Box 31535
Tampa, FL 33631-3535
Payment Remittance Address:
Card Services
P.O. Box 4519
Carol Stream, IL 60197-4519
Secure Contact Us Form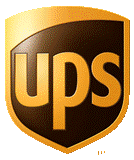 UPS Drop Box - Normandy and Rochester Rd locations only.
Accepting all UPS shipments not to exceed 16 x 3 x 3 inches
Written Correspondence:
OUR Credit Union
3070 Normandy Road
Royal Oak, MI 48073
Sponsorships:
Sponsorship Form
For a complete listing of our hours and holiday closing go to our Hours & Locations page.
Go to main navigation