Contact OUR Credit Union
Email Us:
Reminder: Please do not send sensitive personal information to us by email.
Secure Contact Us Form
* Required Fields
---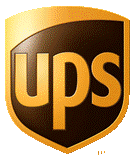 UPS Drop Box - Normandy and Rochester Rd locations only.
Accepting all UPS shipments not to exceed 16 x 3 x 3 inches
Written Correspondence:
OUR Credit Union
3070 Normandy Road
Royal Oak, MI 48073
Sponsorships:
Sponsorship Form
For a complete listing of our hours and holiday closing go to our Hours & Locations page.
Live Chat
Important Phone Numbers
Support Services Call Center:
248.549.3838
Telephone Banking:
248.549.2810
VISA Lost or Stolen:
800.991.4961
VISA Questions:
800.828.3901
ATM/Debit Card:
After Hours: 800.554.8969
Request a New ATM/Debit PIN:
800.567.3451
Bill Pay Questions:
855.827.0368