Locations
Main Office:

3070 Normandy Road

Royal Oak, MI 48073

Fax: 586-751-2454

Drive-up ATM + Drive Thru

Safe Deposit Boxes
Twelve Mile Rd Branch

5625 E. Twelve Mile Road

Warren, MI 48092

Fax: 586-751-2454

Drive-up ATM + Drive Thru

Safe Deposit Boxes

6693 Rochester Road

Troy, MI 48085

Fax: 248-879-0265

Drive-up ATM + Drive Thru

Safe Deposit Boxes

54870 Mound Road

Shelby Twp, MI 48316

Fax: 586-207-1604

Drive-up ATM + Drive Thru

Self-serve coin machines and night drop boxes are available at all branch locations.

Contact Center

Mon - Fri: 8 am - 6 pm
Saturday: 9 am - 1 pm
Call: 248-549-3838

Co-Op Financial Services

Shared Branches provide our members with branches nationwide. You can conveniently conduct transactions such as withdrawals and deposits, loan payments and advances, Visa® cash advances and more. All OUR Credit Union branches are Shared Branches.

*You need a valid picture ID and your OUR Credit Union account number for any transaction at a Shared Branch location. Certain transactions and service restrictions apply.

You have access to surcharge-free ATMs across the United States and Canada. You can use your OUR Credit Union ATM/Debit card to withdraw cash, make deposits and loan payments, check balances and more!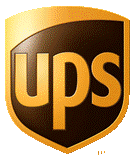 UPS drop box - Accepts shipments not exceeding 16 x 3 x 3 inches at Normandy and Rochester Rd branches only.
Related Links
Important Phone Numbers
Support Services Call Center:
248.549.3838
Telephone Banking:
248.663.7881
VISA Lost or Stolen:
800.991.4961
VISA Questions:
800.828.3901
ATM/Debit Card:
After Hours: 800.472.3272
Request a New ATM/Debit PIN:
800.992.3808
Bill Pay Questions:
833.854.1498