OUR 60th Journey
2019 marks 60 wonderful years for OUR Credit Union.
We are so grateful to everyone who has been a part of our community, and we'd like to take the time to focus on some of the great memories that we have been lucky enough to share with you over the years!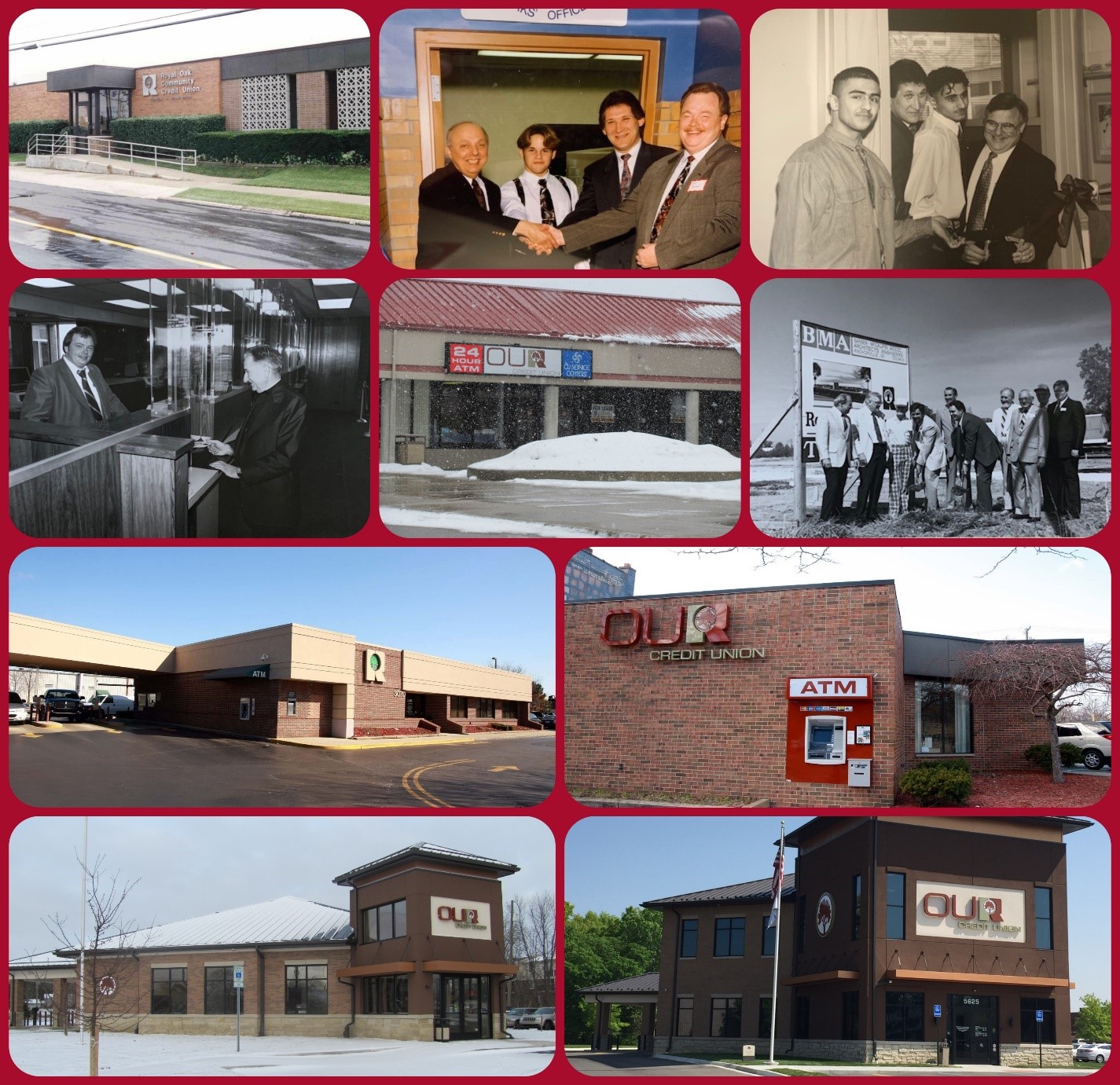 60 years of growth
Bellaire branch (exterior), Dondero Oaks branch, Knights branch (Royal Oak School branches), Bellaire branch (interior), Auburn Rd. Service Center, Groundbreaking for Normandy branch, Normandy branch exterior, Washington Rd. branch, Rochester branch, Twelve Mile Rd branch.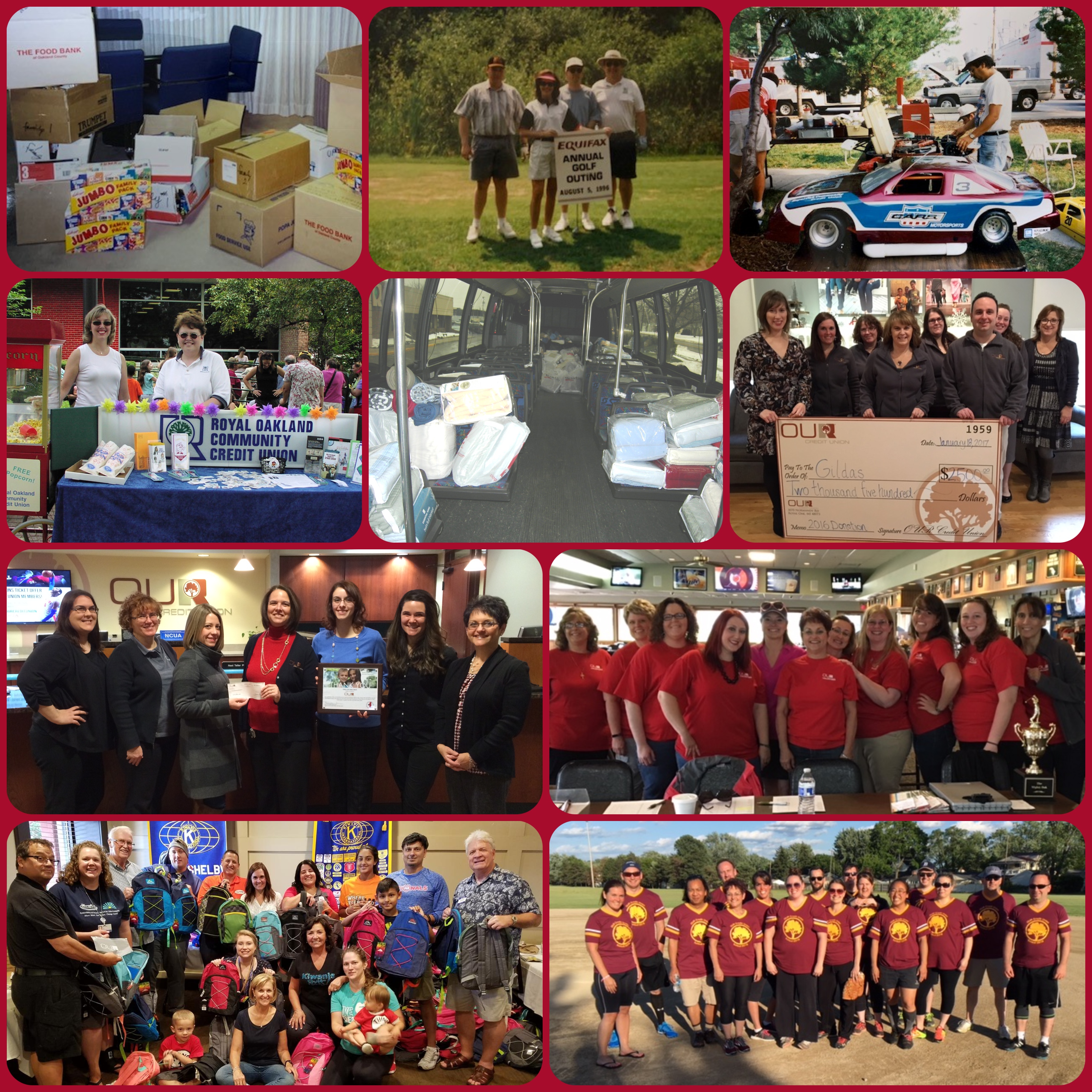 OUR members always help us get involved and give back to the community with local charities and fun events.
Collecting for Gleaners Food Bank, Equifax Golf Outing, and the Quarter Scale RC race car for the race car derby charity event in Royal Oak, Summer Reading Program, Stuff a Bus Blanket Drive, Gilda's Club check presentation/giving thanks, 2018 Golf Outing, Backpack drive, OUR Credit Union 2018 softball team
We've come a long way and made a lot of changes over the years, but OUR goal will always stay the same. We will always do everything that we can to service our community, and to help OUR members meet their financial goals while striving to exceed expectations with each interaction.
Thank you for helping us serve OUR community since 1959.
Follow us on social media to stay up to date about ways you can get involved and continue making memories with us. We will be offering educational seminars and fun events all year, and we will be celebrating OUR 60th birthday with you by giving you the chance to win multiple contests throughout 2019.
Prizes and $60 Visa gift cards will be given to the lucky winners, and every entry will go towards the grand prize at the end of the year: $1,959 in honor of the year we were founded!
Again, we truly thank each and every one of you for being such a wonderful part of OUR family over the last 60 years. We are excited to see what the future holds!
Add us on Facebook Follow us on Twitter Follow us on Instagram
« Return to "OUR CU Blogs"